An alternative to traditional boarding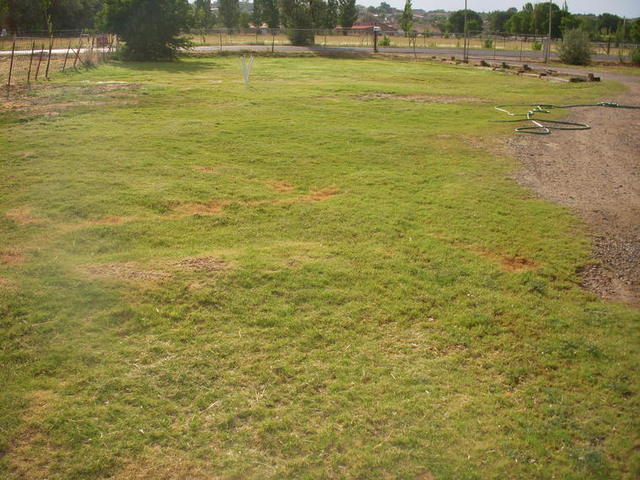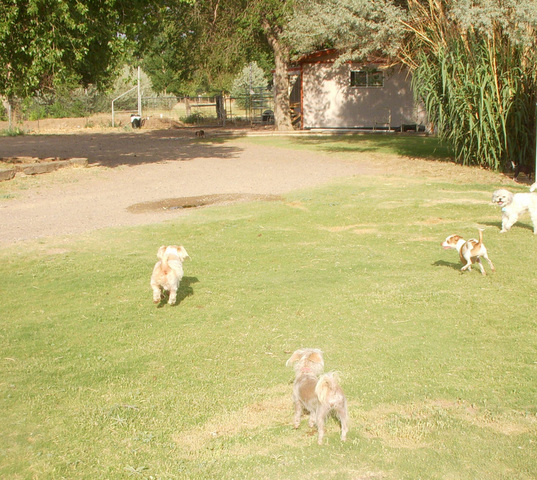 I have a 650 sq ft guest house that I have converted into a vacation home for pets. I have divided it into eleven runs so that each pet or pet family has their own space. Each run includes personal indoor space with a doggie door leading into their own separate courtyard. The bungalow, is heated and air conditioned and all the yards are shaded.
The dog play area is a quarter acre. All dogs are taken out on supervised romps to run around and socialize with the other dogs unless you request otherwise.

Each pet receives individual love and attention every day.

I sit with them, pet them, and talk to them. I truly love dogs so it is a joy for me to care for them.
I have owned dogs all my life. I have fostered hundreds including the rehabilitation of many fearful ​dogs to enable them to find forever homes. I have attended many training classes including several obedience classes, tricks, and agility. I have read tons of books on dogs and watched my share of shows. I work alone so I know firsthand that your pet is being cared for and your pet gets to know and trust me. I take exceptional care of the pets that stay with me. I will be a good friend in your absence, maybe even an auntie.